Data Strategy Session
Take the next step to be more data driven.
Who is it for: anyone seeking guidance with their data strategy or other data and analytics initiatives.
What to expect: a 30-minute chat with one of our data experts who will review your goals and challenges, and then help you develop the best plan of action so that you can make the most of your data.
We're excited to help you unlock the power of your data!
Sign up for a free 30-minute Data Strategy Session
Thanks! We will be in touch shortly.
We're real people with real advice who thrive on real results.
They have a superb mix of technical know-how, interpersonal skills, and the ability to champion key parts of the project in a sometimes complex political and bureaucratic environment in order to see their work from fruition to completion.
The combination of skills they've brought to the position has made the critical difference in changing our organizational culture around data management from one of resigned cynicism to instead raising expectations in a way that uncovers opportunities and reinforces constructive change.
Analytics8 consultants are always highly responsive, creative, and motivated to develop an ideal solution.
See How Companies Are Unlocking Their Data Potential
We have helped over 800 companies use their data to their strategic advantage – to guide decisions, drive more sales, create new business, etc.


What We Do
Analytics8 implements the best solution to transform your organization with data-driven decisions.
Strategy
Seeing the big picture can be difficult when you're busy running the business. Our team assesses how to manage best, analyze and utilize your data to achieve your business goals, complete with a custom action plan that acts as the north star to all your data initiatives.
Implementation
Implementing new data and analytics solutions can be expensive and time consuming. Our team of experts will build and deploy the foundation, architecture, and data analytics you need to set your teams up for success.
Migration
Avoid disrupting your business by trusting us with the delicate task of moving you away from legacy data solutions, and fast-tracking you to modern cloud-based platforms that promote innovation.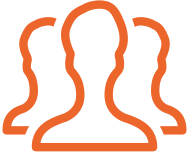 Data Team as Service
Fill talent gaps at any level of your organization and get ongoing support from our highly specialized team of data experts, including CDOs, data engineers, data architects, project managers, and business analysts.