The Insider
Sign up to receive our monthly newsletter, and get the latest insights, tips, advice, and all the resources you need to transform your business with data.
What We Do
Analytics8 is a full-service data analytics consulting agency. We implement the best solution to transform your organization with data-driven decisions.
Strategy
Seeing the big picture can be difficult when you're busy running the business. Our team assesses how to best manage, analyze and utilize your data to achieve your business goals—complete with a custom action plan that acts as the north star to all your data initiatives.
Implementation
Implementing new data and analytics solutions can be expensive and time consuming. Our team of experts will build and deploy the foundation, architecture, and data analytics you need to set your teams up for success.
Migration
Avoid business disruption by engaging our data analytics consulting expertise for the delicate task of moving you away from legacy data solutions, and fast-tracking you to modern cloud-based platforms that promote innovation.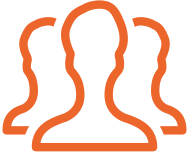 Data Team as Service
Fill talent gaps at any level within your organization and get ongoing support from our highly specialized team of data experts, including CDOs, data engineers, data architects, project managers, and business analysts.