On-Demand Webinar
Develop Workplace Diversity and Inclusion Programs Supported by Data and Analytics
Companies are recognizing that diverse representation and perspectives are critical to business success. While many organizations are seeking best practices to tackle diversity challenges, one-off initiatives are not the answer.
We believe there are two aspects to achieving workplace diversity, inclusion, and equity: developing smart programs and using data to measure, learn, improve, and hold everyone accountable.
We are excited to partner with the CEO of Kaleidoscope Group, Doug Harris, to bring you a webinar where we will discuss real and actionable diversity and inclusion strategies and how to use data and analytics to ensure their effectiveness.
During this webinar we discuss:
How a diverse workforce makes you a stronger organization and one that attracts top talent
Strategy behind establishing transformational change to become a more inclusive organization.
How to use your data to measure effectiveness and improve upon the programs you implement around candidate slating, candidate sourcing, employee retention, employee performance, employee advancement, compensation, and succession.
Meet the hosts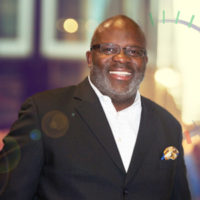 Doug Harris, CEO, Kaleidoscope Group
Doug is the CEO of Kaleidoscope Group and for almost 30 years his firm has helped clients create customized strategies to address their specific diversity needs.
Tony Dahlager, Managing Director, Analytics8
Tony leads our Data Management Service Line, which includes cloud architecture, data architecture, and data engineering and integration.